Dispatch Consoles
Nano Touch
Micro Touch
Ester Touch
Nano Touch is a powerful compact and built-in dispatch console built with a 5 » touchscreen and offers multiple means of communication such as radio and intercom.
Nano Touch panel has a PTT button, a volume adjustment knob, a gooseneck microphone with luminous ring and USB connectors for using external audio devices.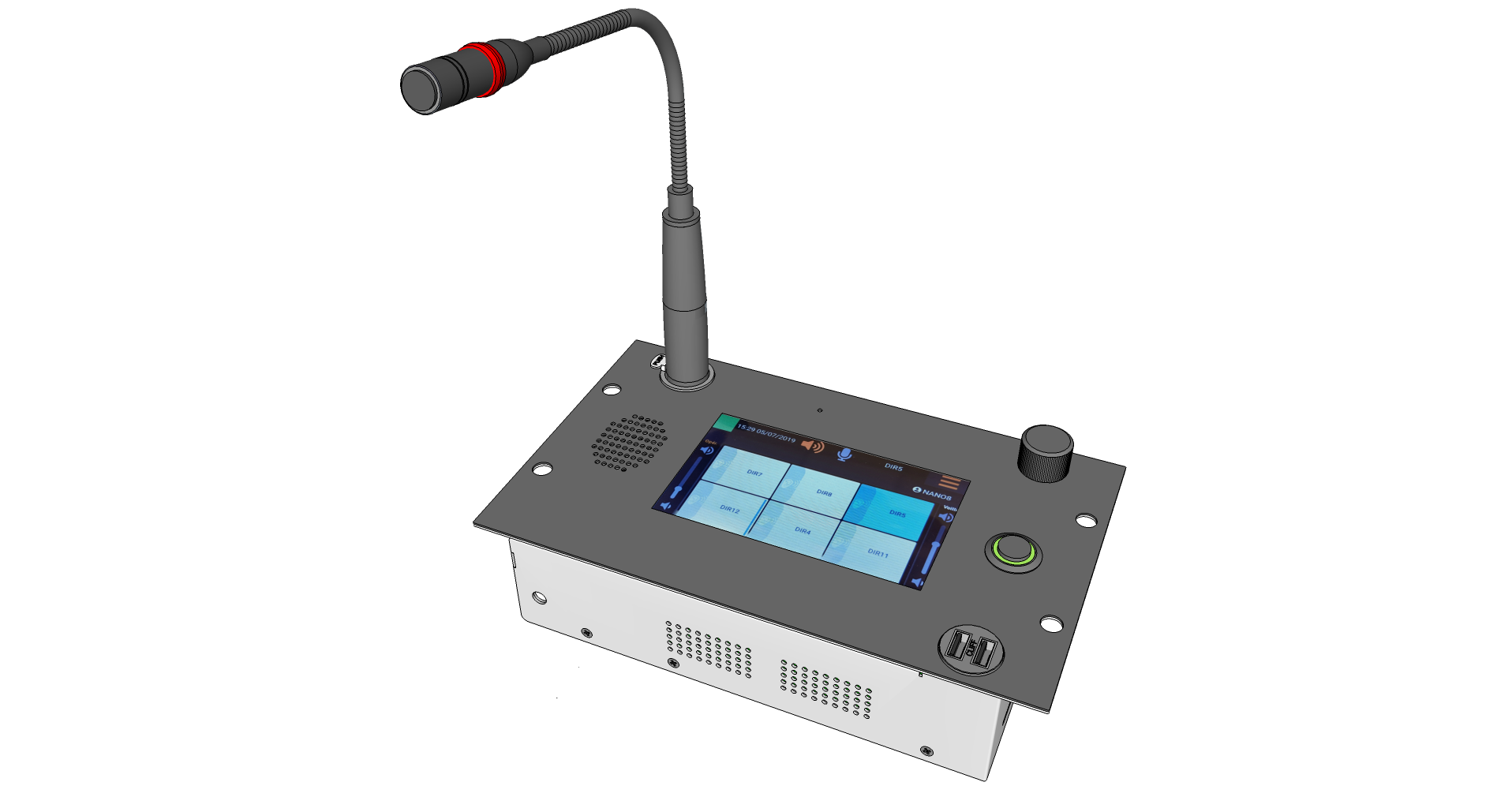 Ester Touch is a dispatch consoles that combines all the features a operator station in an integrated compact device with a 10'' touchscreen with a wide viewing angle.
Ester Touch can manage both radio and telephone communications.
Ester Touch includes numerous connectors (IP and USB access) allowing, among others, the use of many audio devices (headsets, handset, speakers …) what makes Ester Touch suitable for many type of operations (call-taking, radio dispatcher…).
Want to know more?
Download documentation in PDF