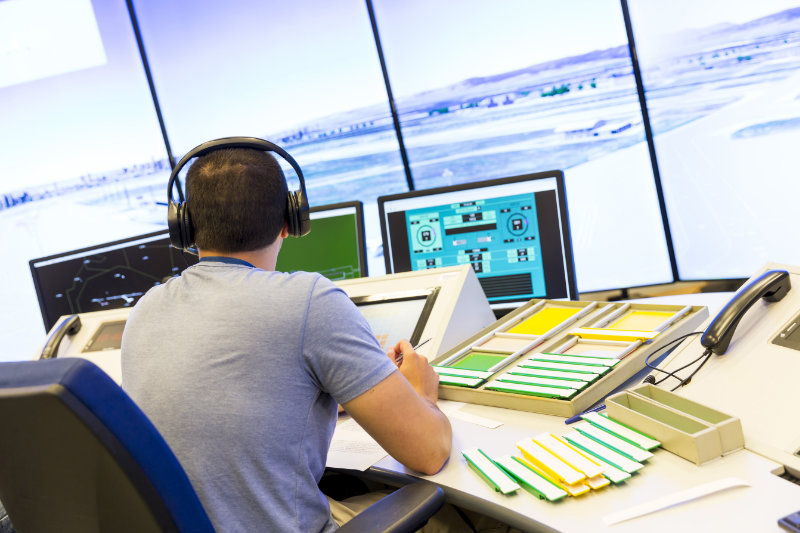 Please read these Terms of Use carefully before using the prescom.net website.
The present Terms of Use are applicable to all users of this website.
1. Terms of use agreement
1.1 By using the prescom.net website, you agree to be bound by these Terms of Use.
If you do not agree to these Terms of use, do not use the prescom.net website.
1.2 By accessing and using the prescom.net website you agree that you have read,
understood and consent to the present terms of use.
2. Terms of use modification
PRESCOM reserves the right to modify these Terms of Use at any time without prior notice.
Your use of the Web Site following any such modification constitutes your agreement to follow and be bound by the Terms of Use as modified. For this reason, we encourage you to review these Terms of Use whenever you use this Web Site. The last date these Terms of Use were revised is set forth above.
3. Important legal information
It should be borne in mind that the confidentiality of internet communications is not guaranteed. All users must take all appropriate measures to protect their personal data and/or software.
4. Authors' and trademarks rights
The design, form, title and whole elements contained on the prescom.net website are protected worldwide by authors' and trademarks rights. The trademark, service marks and logo displayed at the prescom.net website are owned by PRESCOM. All other trademarks not owned by PRESCOM or
its affiliates that appear on this site are the property of their respective owners and are only mentioned as an identification mark.
5. Copyright
5.1 Copying, reproduction, retransmission, or redistribution of any material contained in the prescom.net website in whole or in part or in any medium or form is prohibited without express permission. It is also strictly prohibited to create derivative works based upon the prescom.net website.
5.2 Permission to use Technology Review material is granted on a case-by case basis. The trademarks may not be displayed or otherwise used by you without the prior written consent of PRESCOM.
5.3 It is prohibited to suppress any authors', trademarks and other exclusive rights of the prescom.net website as well as any content. You may print or download to a local hard disk the contents of the pages of the prescom.net website for private, personal or non-commercial purposes only or in order to buy online on the prescom.net website. You are not permitted to incorporate the material or any part of it in any work or other publication, whether in hard copy or electronic or any other form. No part of these pages may be reproduced on or transmitted to or stored in any other Web site or other form of electronic retrieval system. The « copyright » mention must appear in all copies.
6. Sites Linked to this Website
6.1 PRESCOM allows adding hyperlinks to this site provided that:
– this will not open the prescom.net website as a window on the other site.
– the source site that is linked via a hyperlink is mentioned on the link page.
6.2 No such authorisation is given to web sites broadcasting material of a controversial, pornographic, or xenophobic nature or which is likely to  cause offence. PRESCOM reserves the right to block any link that is considered detrimental to its image, activity, values, reputation or Buyer awareness.
6.3 If you wish to use any of this website please contact us first.
6.4 It is prohibited:
– to copy any element of the prescom.net website to use it on another website
– to open the prescom.net site in a Frame
– to give the possibility to send an email to any email address of the prescom.net website
7. Sites Linked from this Website
The sites linked from the Website are not under PRESCOM control, and PRESCOM does not assume any responsibility or liability for any communications or materials available at such linked sites. PRESCOM does not intend links on this Website to be referrals or endorsements of the linked entities and are provided for convenience only.
8. Cookies
The prescom.net website do not use « cookies ». Cookies are short pieces of data used by web servers to help identify web users.
9. Website availability and modifications
9.1 We try to ensure that website availability is uninterrupted and that transmissions will be error-free.
However, we cannot, due to the nature of the internet, guarantee that your access will not be suspended or restricted from time to time including to allow for repairs, maintenance or the introduction of new facilities or services. We of course try to limit the frequency and duration of any suspension or restriction. PRESCOM can not be held responsible of the consequences of any Interruption.
9.2 For a minor, access is consented to by parents or guardians.
Nevertheless, users are aware of the fact that the prescom.net website is not dedicated to children
10. General Data Protection Regulation (GDPR)
You are invited to enter different personal data on our contact or/and documentation request form. The personal data we ask for are: your first and last names and your email address. These data keep you up-to-date on news and other information related to PRESCOM; they are only intended to be used by PRESCOM and are not under any circumstances transmitted to third parties.
PRESCOM only keeps your data for the duration for which it needs it. The period during which we need this data depends on the reasons for which we use them, namely to provide you with services, to further our legitimate interests or to comply with the law.
You can ask for copies of any personal data that we hold and request to modify, rectify or delete your personal data. You can also limit, restrict or oppose the processing of your data, within the limits of the legal obligations or the interest legitimate business.
You can consult all the personal data concerning you and ask to modify,
correct or delete this data by sending an email to .
11. Dysfunction
11.1 PRESCOM cannot warrant or certify that the prescom.net website is free of viruses, worms, Trojan horses or other material of a destructive nature.
11.2 The prescom.net website may contain technical inaccuracies or other defects and PRESCOM gives no assurance that these will be corrected. The website and its content are presented "as is" and "as available". PRESCOM hereby expressly excludes any warranty of any nature, express or implied and, in particular, any implicit warranties as to the suitability or fitness of the said website or its content for any purpose, or for any routine or specific use, quality or of not being in breach of any legal provision whatsoever, without such list being limitative in any way whatsoever.
12. Miscellaneous
12.1 These terms of use can be modified only by written document signed by PRESCOM's authorized representative.
12.2 Any failure by PRESCOM to enforce any provision of these terms of use shall not be deemed to be
a waiver of such provision.
12.3 If any provision of these conditions is judged void, illegal or unenforceable, the validity, legality and applicability of the other provisions of these conditions shall not be affected or impaired, and the provision so judged shall be modified so that its terms conform to what the court rules to be valid, legal and enforceable.
13. Applicable law
13.1 Any controversy or claim arising out of or related to the Terms of Use shall be governed by French law. The Commercial Court of Versailles will have exclusive jurisdiction.
14. Functionment of the prescom.net website
For any comments or suggestions regarding the functionment of the prescom.net website,
please write to PRESCOM – Hélène BLAY – 10 rue du Fort de Saint Cyr, 78180 Montigny le Bretonneux – France
15. Contact
For any question regarding the Terms of use of the prescom.net website, feel free to write to:
PRESCOM, Contact « Terms of Use », 10 rue du Fort de Saint Cyr, 78180 Montigny le Bretonneux – France