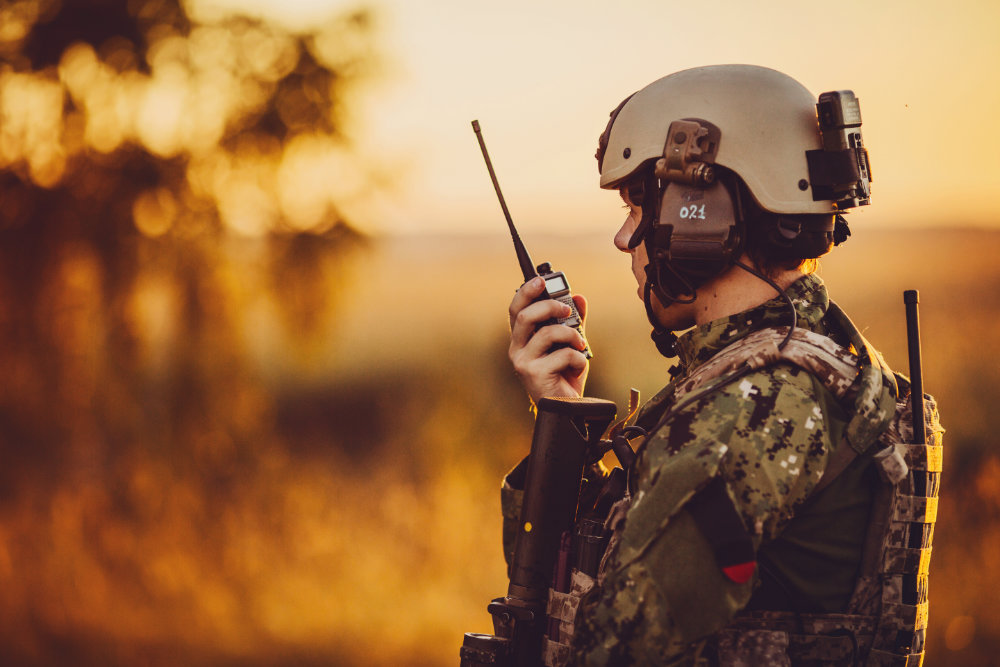 More than any other, military organizations require reliable and secure communications through various vectors and on which users can count at any time, regardless of the theatre of operations.
PRESCOM unified critical communication solutions meet these challenges. Our flexible solutions are tailored to permanent or deployable command and control rooms.
Multiple communication channels (analogue radio, TETRA, DMR, Phone, GSM, Satellite …) will operate transparently and supports encryption.
PRESCOM offers for command centres its unified critical communication solution CRITI-CALL allowing the conversion and adaptation to different media, communication distribution, setting conference and intercom between operators in command centres, mobile radio and telephone subscribers. CRITI-CALL provides interoperability between heterogeneous networks: analogue and digital radio networks (TETRA, DMR, PMR Analog …), next generation networks like LTE-MCPTT, public telephone networks and digital and analogue PMR networks. In addition, the solution features a function of instant replay and legal recorder.
The dispatch application may include an instant replay feature and a legal recorder.
Want to know more?
Download documentation in PDF