Integrated communication systems
We design and market products and solutions to deploy critical communications systems within a control or command centre.
PRESCOM offers several critical unified communications platforms by market:
The command and control room operators must have means for communicating effectively with many teams in service across different communication channels (Analog / Digital Radio, LTE, Telephony, Intercom, etc.)
PRESCOM designed the CRITI-CALL platform to meet this need. CRITI-CALL is particularly suited to command and control centres wishing integrated communications, efficient and interoperable, without compromising reliability and safety.
CRITI-CALL allows the use of different communication channels essential for mission-critcal organisations through dispatch terminals offering great flexibility. Interoperability of CRITI-CALL also enables progressive technological migration of communications networks (eg. PMR networks to LTE).
The CRITI-CALL solution is based on an open and modular platform, all-IP, based on standards such as SIP.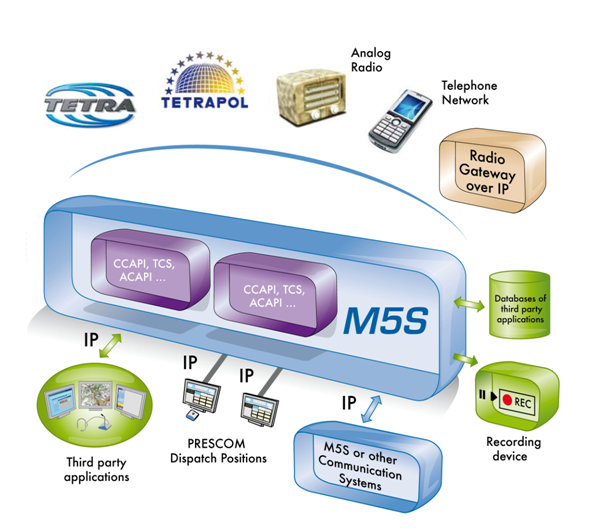 Hundreds of operators use every day the PRESCOM M5S platform to communicate with their teams. With over 30 years of experience and more than 300 control rooms operating, the M5S of PRESCOM is able to provide customized solutions, performance and reliability for command and control rooms everywhere in the world.
The M5S communication platform manages radio and telephone networks and is connected to the operators of a command & control room. According to the types of networks (TETRAPOL, TETRA, DMR, GSMR, P25 …), different PMR networks are used simultaneously on the M5S. The radio channels, radio groups or conferences are presented in a uniform manner to operator stations.
Key features of the M5S:
Distribution of resources
Management of radio networks
Interconnections radio / radio and radio / telephone
Networking M5S
API for third party applications
Resource sharing
Encryption and compression
Integrated voter Function
Instant replay on operator station
Communication forwarding to external recorder
Many available physical interfaces (Analog, IP, S0, E1)
Operator position based on workstations or Dispatch Consoles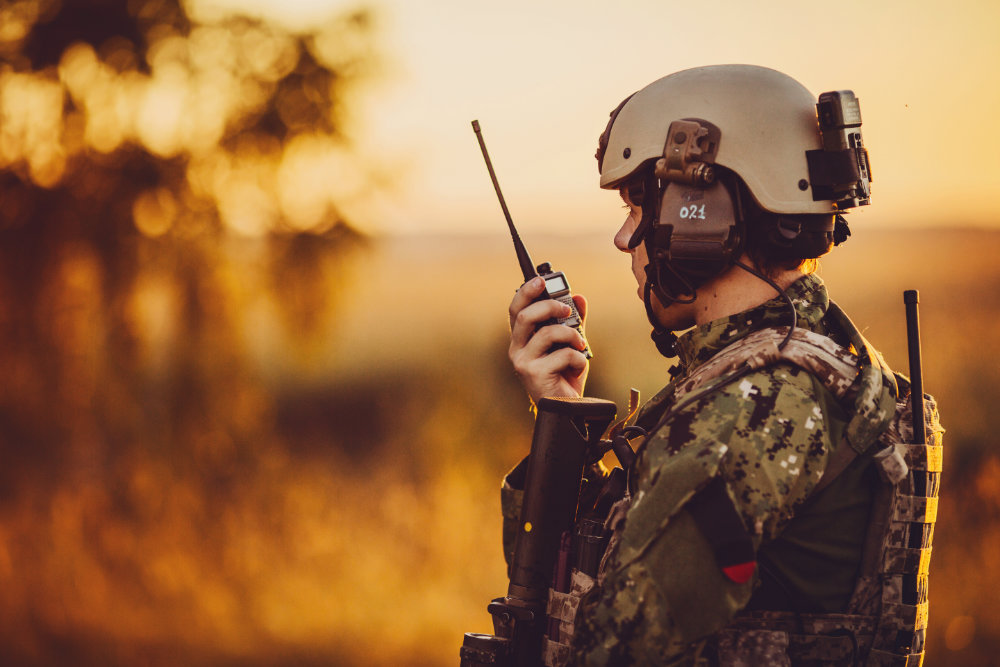 The operators of Maritime Rescue Coordination Centre (MRCC) must be able to communicate efficiently with ships and rescue teams thru different communication systems.
PRESCOM iMSARcall is the most complete GMDSS solution for search and rescue offering all the RT features, DSC, NBDP and NAVTEX. This solution is used by all the French MRCC, Ivory Coast, New Caledonia and the Canadian Coast Guards.
iMSARcall also includes advanced features such as remote control of radio base stations, automatic distribution of maritime safety information, the boradcast across multiple sites and DSC self-test. iMSARcall also incorporates key technologies such as multisite signals cancellation and correlation and space surveillance through speakers associated with the regions.
PRESCOM is a leading provder of unified critical communications solutions to command and control centres of public security, public transport, space centre, defence, utilities and maritime security.
Want to know more?
Download documentation in PDF