Operators stations – Dispatchers
Omni Dispatch
Air Dispatch
SOIP
SOIP Maritime
OMNI-DISPATCH is the most complete dispatcher application of CRITI-CALL. The application may have all the features of CRITI-CALL and can be operated from many devices (gooseneck microphone, PTT, wireless headphones, etc). The application may used with only a few modules or with all the options:
Dispatcher Radio (TETRAPOL, TETRA, DMR, P25, Analog)
Dispatcher LTE-MCPTT (group calls, individual calls, multimedia messaging, priorities)
Call-Taking (Advanced Queue, conference, parallel tuned …)
CCTV Viewing,
Geolocation
OMNI-DISPATCH is suitable for operation on tablet or PC.
PRESCOM AIR DISPATCH is web dispatcher application to operate radio resource from a browser. The application is available on Smartphone, tablet or any other device with a browser compatible with WebRTC.
AIR DISPATCH is a flexible solution that requires no application and can use any type of network radio (TETRAPOL, TETRA, DMR, Analog …).
AIR DISPATCH can be used either in a private or public WiFi network or a 3G or 4G LTE network.
The application is particularly suitable for crisis room, expand the capacity of a centre for an event, a mobile command centre, or an on duty officer out of his control room.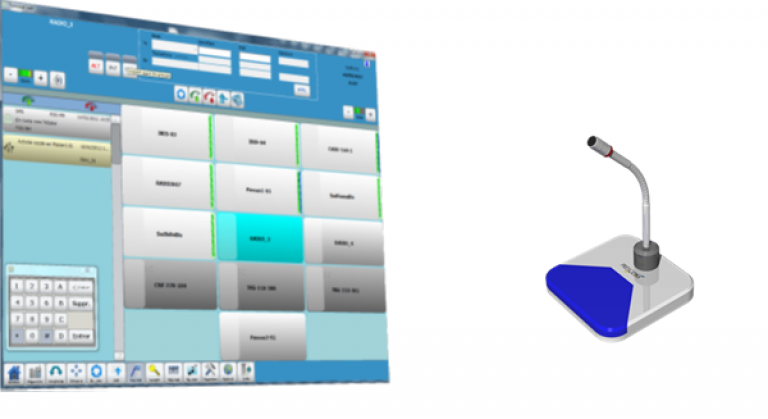 Operator Station over IP (SoIP) is the M5S dispatcher application allowing the management of radio resources and telephone calls.
The operator station, equipped with a BMA, an audio device connected with a USB link, is connected over IP to the M5S MediaGateway. The application allows user friendly operations of the resources dispatched to the operator whatever the type of resource (TETRAPOL, TETRA, DMR, Analogue …)
The SoIP application also allows the management of backup resources by a direct connection with Radio over IP gateways.
The PRESCOM GMDSS operator station makes possible the VHF radio resources, MF and HF monitoring and provides DSC functions, NBDP modems and other applications in a unified interface.
With over 30 years of experience in the Maritime Security environment and a return of coastal guard operators worldwide, the PRESCOM GMDSS dispatch operator solution is designed by operators, for operators.
The software can be used as well as from a touch screen or a keyboard and mouse, audio is managed either from headphones, gooseneck microphone or speakers without configuration changes, allowing each operator ease of use.
All of the features offered by our solution is compatible with the GMDSS requirements, as defined in the IMO and ITU-R norms and standards and can be used anywhere in the world.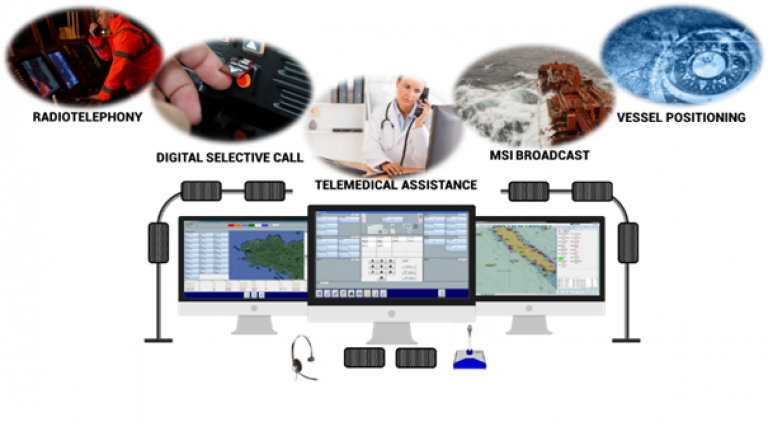 Want to know more?
Download documentation in PDF